To celebrate the 10th anniversary of the David Lynch Foundation, a benefit concert titled "The Music of David Lynch" took place April 1st, 2015 at The Theatre at Ace Hotel in Los Angeles. Performers invited included Angelo Badalamenti, Chrysta Bell, Duran Duran, Moby, Karen O, Rebekah Del Rio, who have all worked with David, and many more. They performed music and interpretations of David Lynch's music and soundtracks.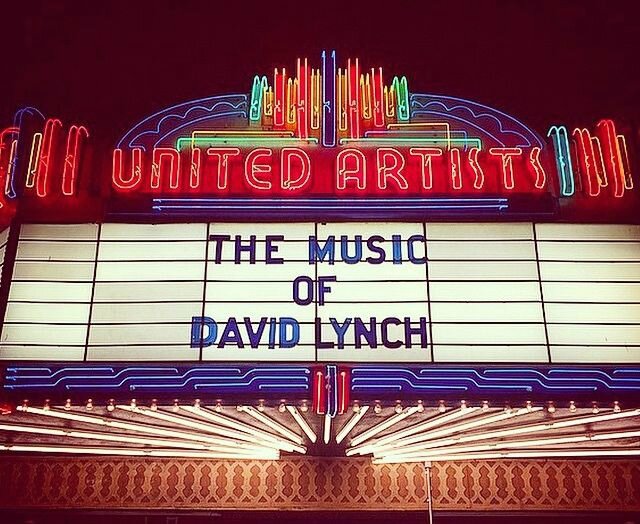 The benefit concert will be broadcasted later in 2015 by AXS TV Concerts. Meanwhile, you can have below a few sneak peaks of some of the songs performed during the show. The images are often quite poor but the sound is allright and will give you a precise idea of that concert. Enjoy the performances and tell us what's your favourite.
This publication will be updated if new or better videos are found. They are posted below in the same order than sung during the show.
Twin Peaks Theme - Angelo Badalamenti
In Dreams - Tennis and Twin Peaks
Llorando - Rebekah Del Rio
Blue Velvet - Sky Ferreira
Sycamore Trees - Jim James with Jim Bruening
Pinky's Dream - Karen O
Dance of the Dream Man - Angelo Badalamenti
Go - Moby
Soundscape from Eraserhead / Score from The Elephant Man - Wayne Coyne and Steven Drozd of The Flaming Lips
The Chauffeur - Duran Duran
Ordinary World - Duran Duran
Hungry Like the Wolf - Duran Duran
Peace - David Lynch
Click on the Peace Photo below if you want to see more photos of the concert