The Lynchland Guests Mixtapes are based on the songs chosen by an eminent member of the lynchian community.
GUEST MIX #4 ~ REBEKAH DEL RIO
For our new guest mix, we are joined by none other than La Llorona de Los Angeles, the great Rebekah Del Rio ! Her appearance in Mulholland Drive, during which she sang the Roy Orbison cover "Llorando" in the Silencio club scene, was arguably one of the most memorable moments of the movie. Needless to say, we can't wait to see her in the new Twin Peaks season. Click on the picture (© Andrew Humphries) to listen to this guest mix !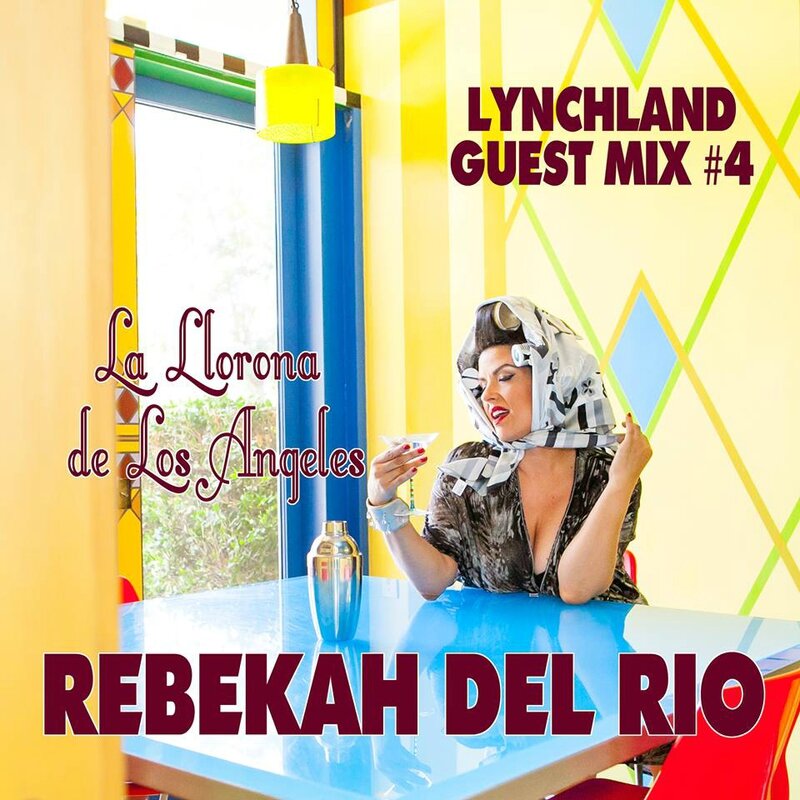 As usual in our show, we asked Rebekah to pick fifteen of her favorite songs. Her choices are deeply personal and evocative, and Rebekah was gracious enough to write a few lines about each one of these tracks. The release date of November 11th relates to a very meaningful time in her life, and we hope that listening to her favorite music will foster a sense of communion and togetherness on this special day. You can read her words in full below.
1. "Llorando" by Rebekah Del Rio. This is my number one favorite song. I loved it in its original form written and sung by Roy Orbison but like Barbara Orbison told me once, my version felt like it was written in Spanish first 'then' translated into English. This hauntingly beautiful song is the single most number one reason why my career exists ! I started singing "Crying" a capella in 1993 and decided it would be really original to do it in Spanish. I met a woman who is a great songwriter for Spanish songs and asked her to translate it for me. I then finessed it into the song it became. I started singing this version around Los Angeles and I got a major management deal and then a record deal in Nashville. While I was finishing up my Country record, my CAA agent, Brian Loucks introduced me to David Lynch. I sang my "Llorando" and he recorded it unbeknownst to me and thus birthed club Silencio in Mulholland Drive and every other amazing opportunity that has come my way. Including Carnegie Hall with Sting, Sir Elton John, Nina Simone, a gold record with Il Divo, performance with the Royal Philharmonic, standing ovation after standing ovation... You see why this is my favorite song? It is the song that represents me the most… my pain... my triumphs… my life.
2. "What Are You Doing the Rest of Your Life" by Dusty Springfield. Such a beautiful composition, words and melody, so complicated yet so simple… like love, no ?
3. "Je suis malade" by Lara Fabian. I heard this song for 4 months straight during a show I did in San Francisco in 2011. The words are as powerful as Llorando and just as tragic... do you wonder why I love this song ?
4. "Corcovado (Quiet Nights of Quiet Stars)" by Astrud Gilberto. All of Jobim's songs are amazing. I could listen to Astrud forever... such a sweet voice... and lonely...
5. "Wichita Lineman" by Glen Campbell. Classic Country 70's song that tears my heart out... it's just beautiful! Reminds me of my childhood growing up with a Texan mother always listening to classic country. This is my soul.
6. "Love on the Brain" by Rihanna. This song really reminds me of a David Lynch song... I can relate to this song very much.
7. "Ventura Highway" by America. This is my happy place song. It reminds me of my late son Phillip. We used to put our harms out of the car and make waves in the wind with our hands... pure joy.
8. "Hallelujah" by Jeff Buckley. This song was played at my son's funeral and when I laid his ashes down in Victoria at mile Zero...
9. "Coat of Many Colors" by Dolly Parton. This song reminds me of my childhood. I was very poor and could relate to this song at the time... Flash forward 34 years later: refugees made me a coat of many colors in Australia for my performances there. Each lament I sang, they added a layer until I had a long hooded cape. Sooo beautiful… my coat of many colors...
10. "Ooh Baby Baby" by Linda Ronstadt. Linda Ronstadt was my vocal teacher... via vinyl records. When I was growing up, we didn't have money for extravagances like albums but my older brother bought me a used Linda Ronstadt album and I practiced every day to sound like my idol. Years later, I perform at Carnegie Hall with the original writer/performer of this amazing song, Mr. Smokey Robinson.
11. "Natural High" by Bloodstone. I love this era of music ! Cool and Sexy ! Jackie Brown baby !!!
12. "You Have Been Loved" by Sia. This song is so true... I have been loved and have loved — to my hearts annihilation.
13. "Gloomy Sunday" by Billy Holiday. Although I prefer the original singer from the motion picture, this Hungarian suicide song is nothing short of tragic... sorrow at its deepest level.
14. "Goodbye to Love" by Karen Carpenter. Growing up I idolized Karen Carpenter and of all of her many happy songs I love, this song is the one that strikes my heartstrings the most. "I'll say goodbye to love… no one ever cared if I should live or die..." I know how she feels.
15. "Thankful" by Rumer. This new artist from the UK is Dusty and Karen wrapped up in one. This song reminds me of my beloved son, Phillip C. DeMars, who said to me "always say thank you and I love you... especially to yourself... the G-d within".
---
GUEST MIX #3 ~ XIU XIU
For the third installment of our Guest Mix series, we are very honored and greatful to host Xiu Xiu's choice of songs. As you probably know, Xiu Xiu has recently released their own, masterful and haunting version of the Twin Peaks soundtrack ; in more recent news, Xiu Xiu's founding member Jamie Stewart is collaborating with Lawrence English to soundtrack David Lynch's Factory Photographs, a project called HEXA. Click on the picture to listen to this guest mix !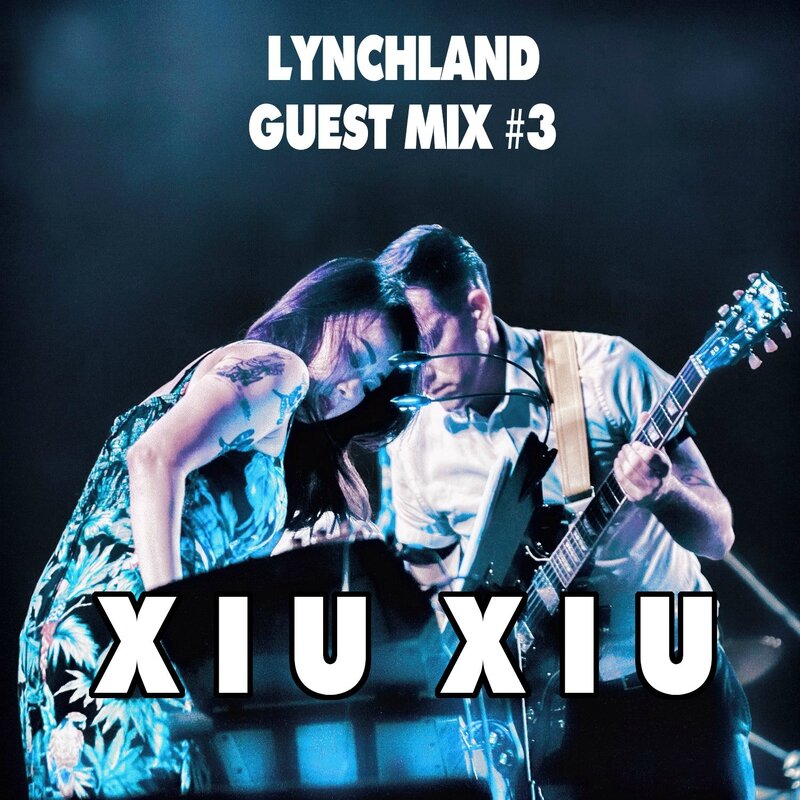 About this mix, Jamie told us that "these are all songs that in our imaginations could be a part of future, deep past, black lodge ritual or hyper alternate Twin Peaks universe. It is one that is constantly expanding within our own little universes." His selection is an uncompromising mix of grit and grace, as many-faceted as Xiu Xiu's music, that we also encourage you to check out if you haven't.
---
Our second Guest Mix, after John Neff, comes from Silencio, a fantastic band from Pittsburgh, PA. Together, the nine-piece ensemble plays a unique, noirish combination of jazz and rock. Click on the picture to listen to this mix !
Photo by Ryan Michael White, edited by Jeremy C.
"The selection of music we've provided comes from 3 Silencio members: Kirk, Dessa and David. This is just a speck of sound in what we consider inspiration to the music we create alongside our renditions of David Lynch's soundtrack works." - Kirk Salopek
We strongly urge everyone to check out Silencio's music, especially their albums "Music..." and "More Music Inspired By the Works of David Lynch & Angelo Badalamenti" :
Thanks to Silencio - A Tribute to the Works of David Lynch & Angelo Badalamenti for sharing with us some of their very favorite tracks, which include Nick Cave, Ry Cooder, Depeche Mode, Portishead, Lee Hazlewood & Nancy Sinatra, Miss Peggy Lee, Roy Orbison, Sam Taylor, Arvo Part, The Gun Club, Kraftwerk and many other great artists.
---
For our first guest mix, we had invited our friend John Neff, one of David Lynch closest musical collaborators, to be the godfather of this new series and to share with us some of his favorite songs, from psychedelic pop to prog rock and smooth soul. Click on the following picture to listen to this mix.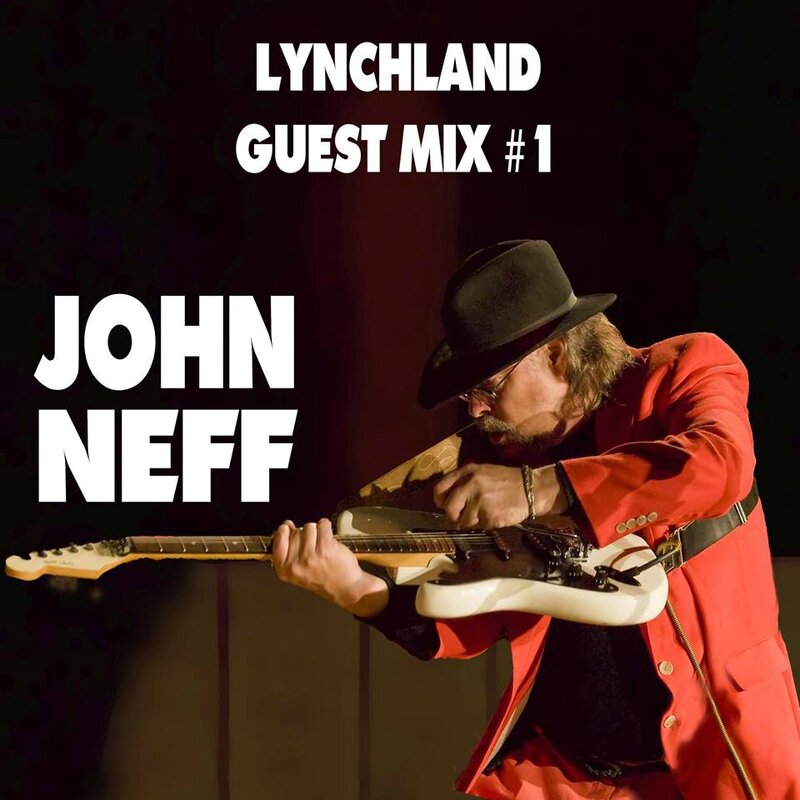 Photo by Bob Hakins, edited by Jeremy C.