Have you ever imagined how the new Twin Peaks soundtrack could sound ? Listen to Twin Peaks 2017 ~ Songs from the Stars II !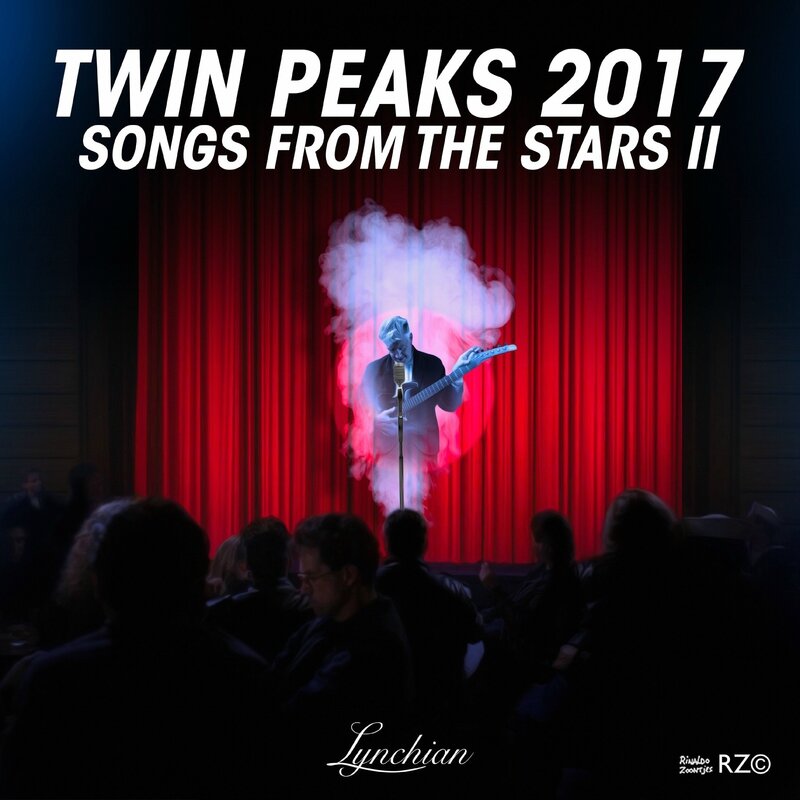 "DKL Jamming in the Roadhouse" © Rinaldo Zoontjes for Lynchland
This part two of our Songs from the Stars series features no less than 31 tracks from the cast of Twin Peaks, from the old and new seasons. For this mix, we round up the usual suspects (Julee Cruise, Chrysta Bell, David Duchovny, Harry Dean Stanton, Balthazar Getty, Trent Reznor, David Lynch himself...) and a talented group of newcomers in the Lynch universe (Amanda Seyfried, Jim Belushi, Sky Ferreira, Michael Cera, Richard Chamberlain, Eddie Vedder, Jennifer Jason Leigh, Tim Roth...). Every song is fantastic and will only make us more eager to see what David Lynch and his team will come up with.
TRACKLIST

01 Emily Stofle, Kristen Kerr & Stanley Kamel - Song from Room to Dream 00:00
02 CHROMATICS [Ruth Radelet] - Cherry 01:39
03 Lissie [Elisabeth Maurus] - Mountaintop Removal 06:06
04 Rebekah Del Rio - Dindi 11:19
05 Eddie Vedder - Longing to Belong 15:14
06 Michael Cera - ohNadine (you were in my dream) 17:49
07 Ming and Ping feat. Mariqueen Maandig Reznor - Chinatown 20:10
08 Tim Roth - If I Had You 24:02
09 Alicia Witt - Consolation Prize 26:37
10 Sara Paxton - Take a Walk 31:05
11 SOLARDRIVE & TC [Balthazar Getty] - Some Say 33:58
12 Richard Chamberlain - Three Stars Will Shine Tonight 39:31
13 8½ Souvenirs [Chrysta Bell] - L'amour toujours 42:05
14 Peggy Lipton - Let Me Pass Py 46:05
15 Ashley Judd and Tayler Hamilton - True Love 49:56
16 Hybrid feat. Julee Cruise Official - If I Survive 51:59
17 Robert Jones [Caleb Landry Jones] - Everything Is Fine 56:30
18 Amanda Seyfried - L'il Red Riding Hood 01:04:07
19 David Duchovny - Passenger 01:07:54
20 Jane Levy - Pleasant Nightmare 01:12:26
21 Sky Ferreira - Sad Dream 01:13:26
22 Hugh Dillon - Bottom of a Dream 01:16:59
23 Jennifer Jason Leigh - Midnight Train to Georgia 01:20:12
24 Jim Belushi - Smokin' Blues 01:23:13
25 Sharon Van Etten - I Don't Want to Let You Down 01:26:35
26 The Cactus Blossoms [Jack Torrey & Page Burkum] - You're Dreaming 01:30:33
27 Au Revoir Simone (band) [ Heather D'Angelo, Erika Forster & Annie Hart] - Shadows 01:33:54
28 The Veils [Finn Andrews] - One Night on Earth 01:37:45
29 Dave Grohl, Josh Homme, Trent Reznor - Mantra 01:41:46
30 Harry Dean Stanton- The official page. - Help Me Make It Through the Night 01:49:25
31 David Lynch - Are You Sure 01:51:06
---
SONGS FROM THE STARS I
The Songs from the Stars Part I is a selection of songs sung by some of the actors directed by David Lynch in his previous films. Of course, some of them, such as Ann Miller, Sting, Chris Isaak or David Bowie, are established professional musicians, while others aren't usually known for their singing talent. But they may surprise you !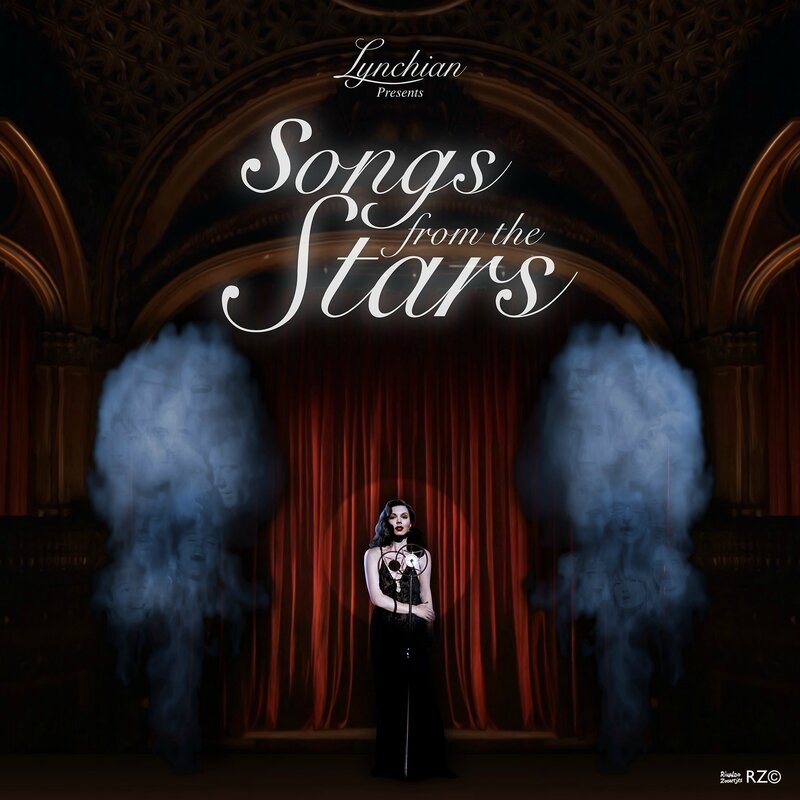 The terrific cover of this new mixtape has been created by the talented and prolific artist Rinaldo Zoontjes, who has joined our Lynchland Team ! His great artwork features a young "Coco Lenoix", i.e. Ann Miller, performing à la Dorothy Vallens in Blue Velvet, and most of the other "stars" involved in this mixtape are also featured. How many lynchian stars can you spot in these "pillars of smoke" ?
TRACKLIST

01 Ann Miller - Too Darn Hot 00:30
02 Russ Tamblyn - Tom Thumb's Tune 03:14
03 Richard Beymer - Maria 05:28
04 Peggy Lipton - Wasn't It You 08:02
05 Michael Parks - Wayfarin' Stranger 10:52
06 Chad Everett - Nights on Broadway 14:06
07 Nastassja Kinski - Little Boy Blue 16:51
08 Sissy Spacek - He Don't Know Me 18:32
09 Sting - Moon Over Bourbon Street 21:35
10 Anthony Hopkins - Distant Star 25:32
11 Nicolas Cage with Pride & Joy - He Don't Love You 29:26
12 Nancye Ferguson's The Visiting Kids - Trilobites 32:35
13 Dean Stockwell - Alphabet Song Rap 35:57
14 Chris Isaak - 5:15 37:58
15 Diane Ladd - Kiss of Fire 41:15
16 Harry Dean Stanton - Across the Borderline 44:08
17 tindersticks (official) & Isabella Rossellini - A Marriage Made in Heaven 49:48
18 Patricia Arquette - Here with You 54:58
19 Chris Mulkey - Blue Highway 57:17
20 Gorillaz feat. Dennis Hopper - Fire Coming Out of a Monkey's Head 01:00:32
21 Jeremy Irons - Make You Feel My Love 01:03:45
22 Rebekah Del Rio & The Section Quartet - The Star Spangled Banner 01:07:18
23 Dubblestandart Meets David Lynch & Lee Scratch Perry – Chrome Optimism 01:09:27
24 Ben Folds & Alicia Witt - Cold Turkey 01:15:22
25 David Duchovny - Another Year 01:18:39
26 David Bowie - Dollar Days 01:23:26