« The blue rose is now a part of my own identity », an interview with Chrysta Bell to Lynchland, conducted by Hervé Jouanneau
This is the girl.
In « Twin Peaks - The Return », she is right at the centre of the stage as special agent Tamara Preston. Chrysta Bell is not a new comer as an artist. She is also a singer who has a long time collaboration history with David Lynch. She will play her new album live in Paris on April 18th at « La Maroquinerie » and in Chamonix on April 19th at « Musilac Mont-Blanc festival ».
In this interview with Lynchland, the glamorous Chrysta Bell talks about music and projects, her never released tracks with David Lynch and their relationship on the Twin Peaks set.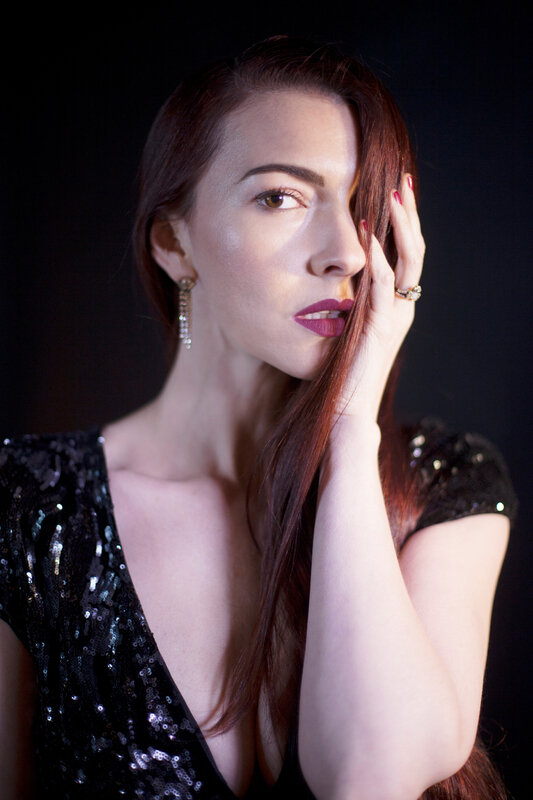 Photo © Keren Fedida
You just started a European tour to promote your latest production, «Chrysta Bell» produced by John Parish. This new EP comes after «This train» (2011) and «Somewhere in the nowhere» (2016) that had been co-written and produced by David Lynch, and «We dissolve» (2017). How would you describe this new release ?
We Dissolve was produced by the phenomenal producer John Parish, and Chrysta Bell was produced by my long time musical collaborator and bass player Christopher Smart, who also happens to be one of my favorite musicians, song writers and musical mood makers. Chris and I wrote the EP in San Antonio and recorded it in Austin, Texas, using exclusively the musicians in my live band. This music is all about the culmination of what I've learned and gleaned after 25 years of being a professional musician and working with some truly incredible artists all over the world, and taking it back to my roots in Texas to make something that was at once raw and ethereal, cosmic and aquatic, intense and fragile. I absolutely love what we created, and I hope to finish the album this summer.

There is a song called «Blue rose» which resembles one of the famous David Lynch mysteries. What is the inspiration for this song and is there a story behind it ?
The blue rose is now a part of my own identity and I feel a deep connection to the idea of it. It's impossibly mysterious, romantic and elusive. It found it's way into my own art.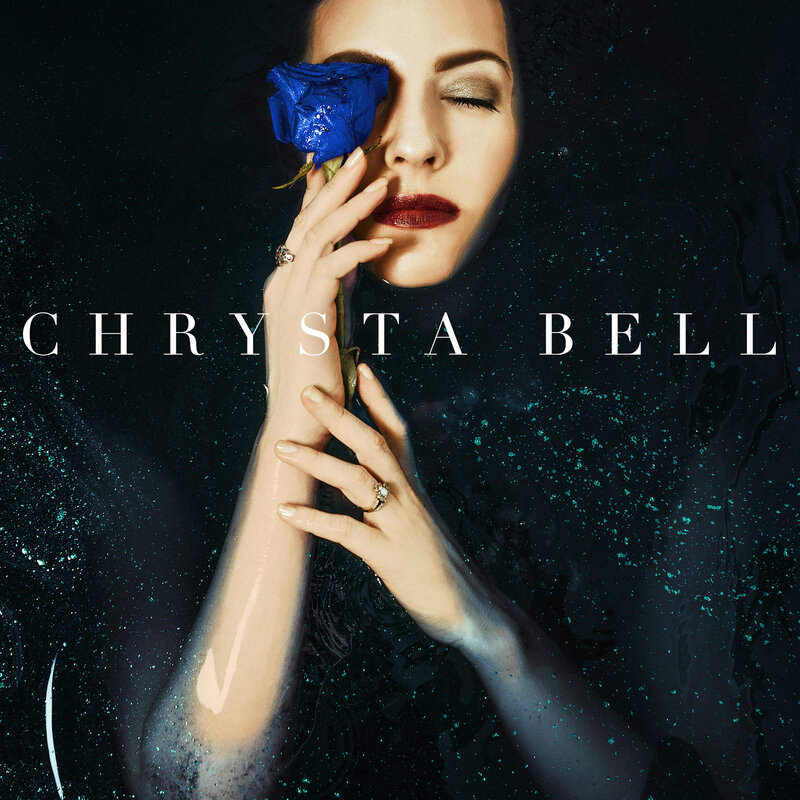 You performed last month in Paris, in a duo with the French enigmatic singer Christophe, who is a great fan of David Lynch work. You sang with him his song « J'l'ai pas touchée» released in 1984. How was it like, meeting and working with him ?
I just love Christophe ! He speaks very little english and I speak even less french but we have a marvelous time together. We have mutual friends and we connected first many years ago. We've always wanted to collaborate ; we are mutual admirers. The opportunity arose when he decided to do an album of duets and asked me to be a part of it. I loved the song and flew to Paris last year to record with him, which was also a wonderful experience.
A couple of years ago, you recorded with David Lynch a never released album of covers called «Strange darling». What about this album many of us were looking forward to and how long do you plan to keep it hidden ?
I don't know about Strange Darling. I'm just not sure how to present it or when or if, sometimes things just work out that way. David was the Executive Producer and it was recorded at his studio. We will see what the future holds. I do love the album.
Chrysta Bell, you made your major acting debut in the 2017 revival of Twin Peaks, as FBI Agent Tammy Preston. The shooting ended two years ago. If you had to remember two or three important moments of the shooting, which ones would you share with us ?
I loved filming the interrogation scene with Matthew Lillard, that was super fun and really challenging. I enjoyed bearing witness to Matthew's intensity as he delivered the lines as well as the way he stayed « in it » between takes to keep the energy in the right place. He really gave it all in that performance and I think he did a great job. I loved finally hearing Diane say « Fuck you, Tammy » after months and months of wondering how that was going to go down. It was very satistfying to finally hear Laura Dern deliver the line, as one can imagine. I also just really loved every moment of acting with and sharing time between scenes with Miguel Ferrer.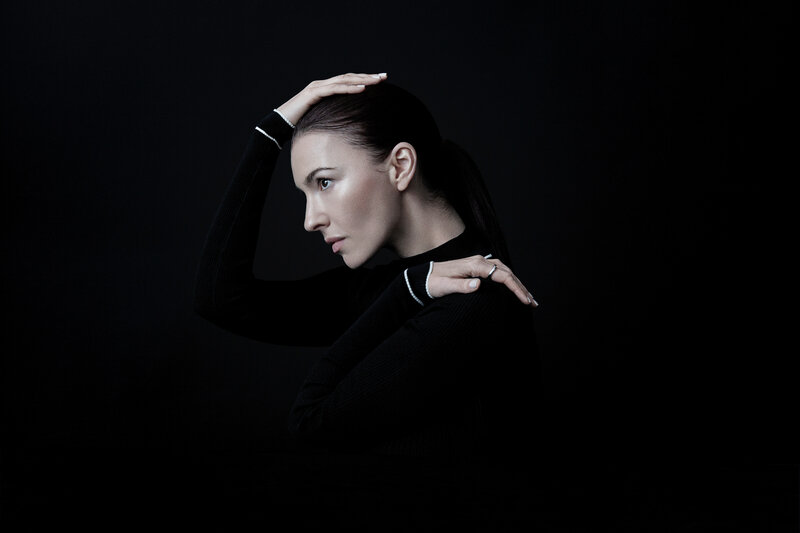 Photo © Ellinor Stigle
On your website, you have posted a very moving tribute to one of your Twin Peaks partners, Miguel Ferrer, who died last year. You also had only great words for your other Twin Peaks colleagues, Laura Dern for example. What does the 'Lynch artists family' look like ? How would you define it ?
I think he chooses big hearts and good people. It's palpable on set that everyone feels honored to be a part of Twin Peaks. No one is full of themselves no matter how big of a star they may be. I think this is absolutely because of the level of respect, appreciation, love and admiration everyone has for David.
What instructions did David Lynch give you for the role of Tamara, if any ? How did you take on the role ?
He told me she was professional, hyper intelligent, and a hard worker. I took on the role in a heart-centered way. I didn't know what I was doing as an actor because I don't have experience doing that professionally on the scale of something like Twin Peaks, but I knew what I wanted Tammy to be after reading the script and I did my best to embody that when we were filming. I wanted her determination, confidence and curiousity to shine through even as she is hazed by Diane and out-leagued experientially by her Superior officers Gordon and Albert.

Do you have some interesting details about David's directing, improvising or requirements for particular scenes you would like to share with us ?
There is no improvising unless David explicitly asks for it. This was a clear directive. I said every line written for Tammy to the letter. The one exception was the smoking scene with Diane, Gordon and Tammy on the stairs. That was completely improvised and not originally in the script in any way. It was the result of an idea that David had between other scheduled scenes that day. It ended up being one of my favorite scenes of the whole show.
After this Twin Peaks experience, are you interested in acting again ? Have you received any offers of that kind ? Which director would you love to work with ?
I had a very positive experience acting in Twin Peaks. Yes I'd love to do more acting. There are many directors I would love to work with but my top four perhaps would be Jodorowsky, Giuseppe Tornatore, Jean-Pierre Jeunet, Sofia Coppola. Yes some offers have come and I have something in the works I look forward to sharing more about that soon !